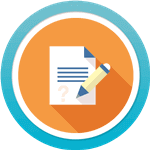 Completing a dissertation is a monumental achievement, representing years of research, dedication, and intellectual prowess. However, amid the exhilaration of academic discovery and critical analysis, one often-overlooked aspect can significantly impact the final evaluation of your work: formatting. We recognize the vital role that formatting plays in the success of your dissertation. We will assist you in exploring why you should seek our help with formatting a dissertation to ensure your dissertation stands out in both form and content. Our team of seasoned experts possesses the knowledge and experience to transform your dissertation into a polished, academically sound document. With expertise in various formatting styles, we meticulously align your work with your institution's specific guidelines, saving you time and reducing the stress associated with this intricate task. We will help you uncover the compelling reasons why you should entrust us with your formatting needs. From ensuring consistency and avoiding common formatting errors to enhancing readability and maintaining professionalism, our services are tailored to elevate your work to the highest standards. Let us handle the nuances of formatting, allowing you to concentrate on the substance of your research and academic accomplishments.
Why should you seek our help with formatting a dissertation?
Expertise and Experience:

We have a team of experienced professionals who specialize in formatting academic documents, including dissertations. Our experts are well-versed in the various formatting styles such as APA, MLA, Chicago, and more. They have formatted numerous dissertations across a wide range of disciplines, giving them the expertise needed to ensure your work adheres to your institution's specific formatting guidelines. With our help, you can trust that your dissertation will meet the highest standards.

Save Time and Reduce Stress:

Formatting a dissertation can be a time-consuming and meticulous process. It requires attention to detail, and even a minor error can result in significant setbacks. By entrusting us with your formatting needs, you can free up valuable time and reduce the stress associated with this task. Our team will meticulously format your dissertation, allowing you to focus on the content and other important aspects of your project.

We Ensure Consistency in Your Paper:

Consistency in formatting is essential in academic writing. Inconsistencies in font styles, margins, headings, and citations can detract from the overall quality of your dissertation. When we receive your quote reading "format my dissertation project" we

will ensure that your document maintains a consistent and polished appearance, making it easier for your readers to navigate and understand your research

We Help You Avoid Common Formatting Mistakes:

Formatting mistakes can be costly. Common errors, such as improper citation styles, inconsistent numbering, or incorrect spacing, can result in your work being rejected or receiving a lower grade. With our help, you can rest assured that your dissertation will be error-free and adhere to the strictest formatting standards.

Compliance with University Guidelines:

Different universities and institutions often have their own specific formatting guidelines. Our team is well-versed in the unique requirements of various institutions and can ensure that your dissertation aligns perfectly with your university's guidelines. This level of attention to detail can be challenging to achieve on your own, but with our expertise, you can submit a dissertation that meets all the necessary requirements.

Enhanced Readability of Your Paper:

A well-formatted dissertation is easier to read and understand. Properly formatted headings, subheadings, and citations make it simple for your readers to follow your arguments and ideas. Our formatting experts will enhance the readability of your dissertation, ensuring that your research is communicated effectively.

Maintain Professionalism of Your Project:

Your dissertation is a reflection of your academic prowess and professionalism. A poorly formatted document can undermine the professional image you want to convey. Our services will help you maintain the highest level of professionalism in your academic work, leaving a positive impression on your professors, peers, and potential future employers.

Customized Solutions:

Every dissertation is unique, and we understand that your formatting needs may vary. Our services are highly customizable to cater to your specific requirements. Whether you need assistance with formatting the entire document or just specific sections, we can tailor our services to meet your needs.

Stay Focused on Content:

Your dissertation is the culmination of years of research and hard work. Don't let formatting concerns distract you from the substance of your research. By outsourcing the formatting to us, you can concentrate on refining your arguments, conducting additional research if necessary, and presenting your findings with confidence.

Access to the Latest Formatting Updates:

Formatting styles and guidelines can change over time. Our team stays up-to-date with the latest updates and revisions to formatting standards. This ensures that your dissertation is formatted according to the most current requirements, preventing any potential issues with outdated guidelines.
Formatting your dissertation is a crucial step in the academic journey, and it should not be underestimated. Seeking our help can alleviate the stress, save you time, and ensure that your dissertation meets the highest standards of professionalism and academic excellence. With our expertise, you can submit a well-organized, error-free, and a perfectly formatted dissertation that will impress your professors and contribute to your academic success. Let us take care of the formatting details so you can focus on what truly matters: your research and academic achievements.
Dissertation Formatting Assistance – Reliable Guidance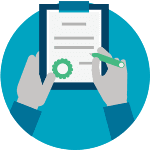 The journey of writing a dissertation is an intellectually enriching endeavor, marked by in-depth research, critical analysis, and profound insights. However, amidst the scholarly rigor, one aspect often overlooked is the art of formatting. The manner in which your dissertation is presented can significantly impact the reception of your research. We recognize that the process of formatting can be both intricate and time-consuming. To aid you in your academic odyssey, we have prepared this comprehensive guide. We will help you uncover the essential aspects of formatting a dissertation, equipping you with the knowledge and techniques to elevate your work to the highest standards. We will explore the standard format for a dissertation, offering a structured blueprint for your research masterpiece. We will also provide a guide on how to format a dissertation, ensuring your work exudes professionalism. Lastly, we will shed light on the commonly used formatting styles for dissertations, providing insights into the nuances of APA, MLA, Chicago, and more. With our guidance, you can focus on the core of your research, confident that your dissertation will be presented with precision and expertise.
What is the standard format for a dissertation?
Formatting your dissertation according to the standard guidelines not only showcases your attention to detail but also makes it easier for readers, reviewers, and your university to evaluate your work. Here is an overview of the standard format for a dissertation:
Title Page:

The title page is the first impression of your dissertation. It typically includes the title of your work, your name, the institution's name, department, date, and often the degree you are pursuing.

Abstract:

The abstract is a concise summary of your dissertation, usually around 150 to 250 words. It provides readers with a snapshot of your research objectives, methods, results, and conclusions.

Table of Contents:

A well-organized table of contents helps readers navigate your dissertation easily. It lists all the chapters, sections, and subsections, along with their page numbers.

Introduction:

This section introduces the research problem, objectives, significance, and structure of the dissertation. It sets the stage for what readers can expect.

Literature Review:

Here, you review and analyze existing literature relevant to your research topic. Proper citation and referencing are crucial in this section.

Methodology:

Explain the research methods and tools you used. Describe how you collected and analyzed data. Clarity and precision are essential in this section.

Results:

Present the findings of your research in an organized manner. Use charts, graphs, and tables to illustrate your data. Ensure that your results align with your research objectives.

Discussion:

Interpret the results and discuss their implications. Address any limitations and suggest areas for future research. This section demonstrates your critical thinking skills.

Conclusion:

Summarize the key findings and their significance. Restate your research objectives and the contribution your work makes to the field.

References:

List all the sources you cited in your dissertation following a specific citation style. Remember if you are finding it hard to structure your dissertation you should consult our experts who offer dissertation formatting assistance for guidance.
Effective techniques for formatting a dissertation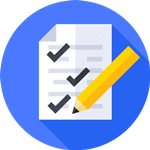 Formatting a dissertation is a meticulous process that demands attention to detail. To effectively format your dissertation, several techniques must be applied consistently. First and foremost, maintaining uniformity in formatting elements is crucial. This entails using the same font style, size, and line spacing throughout the entire document. Margins and page numbers should adhere to standard conventions, with one-inch margins being the norm, and page numbers typically placed at the bottom center or right corner. Creating a well-defined hierarchy of headings and subheadings is essential for clarity and organization. Utilizing a consistent numbering or lettering system for sections and subsections aids in readability. Tables and figures must be appropriately labeled, numbered sequentially, and cited accurately within the text. Additionally, selecting and adhering to a specific citation style, such as APA, MLA, or Chicago, is paramount. Lastly, thorough proofreading and editing are indispensable to rectify any spelling, grammar, or formatting errors, ensuring the dissertation is polished and conforms to the highest standards of academic presentation. These techniques, when applied diligently, contribute to a well-structured, professional-looking dissertation that reflects the dedication and expertise of the researcher.
What formatting styles are commonly used in dissertations?
Different academic disciplines and institutions may have specific preferences for formatting styles. However, there are several widely accepted styles used in dissertations:
APA Style:

The American Psychological Association (APA) style is commonly used in the social sciences. It emphasizes clear and concise writing, in-text citations, and a reference list at the end.

MLA Style:

The Modern Language Association (MLA) style is typically used in humanities disciplines. It focuses on citing sources in the humanities and includes guidelines for formatting papers.

Chicago Style:

The Chicago Manual of Style is often used in history, literature, and some other fields. It offers two citation styles: notes and bibliography and author-date. The choice depends on the requirements of your institution.

Harvard Style:

The Harvard referencing style is widely used in various disciplines. It includes both in-text citations and a reference list and is known for its flexibility.

IEEE Style:

The Institute of Electrical and Electronics Engineers (IEEE) style is used in engineering and technology-related fields. It has specific guidelines for citing technical and scientific papers.

Vancouver Style:

The Vancouver style is commonly used in the medical and health sciences. It is characterized by numbered references in the text and a corresponding numbered list of references. W

e have a team of experts well-versed in these formatting styles. We can ensure that your dissertation adheres to the specific style required by your institution or discipline.
Formatting your dissertation is a crucial step in presenting your research in the best possible light. Adhering to the standard format, using effective techniques, and following the appropriate citation style are essential elements of a well-structured dissertation. Our proficient research paper formatting experts are here to provide you with the assistance you need to ensure that your dissertation is impeccably formatted, leaving you with more time to focus on your research and academic success.