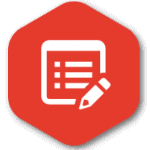 Are you a student dedicated to developing a compelling Human Resource Management thesis? Are you feeling the weight of the responsibility that comes with producing a document that not only showcases your expertise but also adheres to the set academic standards? Many students face the hard task of completing an HRM paper that not only meets the academic requirements but also stands out in the competitive field of academia. Our professional editors come to your rescue offering expertise and assistance that can make the difference between a mediocre thesis and a stellar one. As a student, you deserve to have the best support available to ensure that your HRM thesis is a masterpiece of research, analysis, and presentation. Our HRM project editors are dedicated experts who understand the complexities of your field, ensuring that your work is not just grammatically impeccable but also academically rigorous and coherent. We are the guardians of academic integrity, ensuring that your thesis adheres to the highest standards of research ethics. When you hire our editing professionals for a thesis in HRM, you gain access to a range of invaluable services that can transform your thesis into a work of excellence. From meticulous proofreading and grammar correction to structural guidance and content refinement, these editors provide comprehensive support tailored to your specific needs. We understand the unique challenges of HRM research, including the complexities of human behavior, organizational dynamics, and strategic management. As such, they are well-equipped to enhance the clarity, coherence, and impact of your thesis. Our editors are not just grammarians; they are also mentors who offer constructive feedback and insights to help you refine your ideas and arguments. Their expertise extends beyond the technicalities of editing; they serve as trusted partners in your academic journey, helping you navigate the complexities of HRM research and academia as a whole. We will explore the myriad of services that students obtain by hiring editors who handle HRM-related papers. From the transformation of raw research into polished study to the enhancement of critical thinking and analytical skills, our professionals play a pivotal role in shaping your academic success.
How students benefit by hiring skilled editors for their HRM theses;
Thesis Content Reviewing

: Our editing assistants provide guidance on the content of the thesis to ensure that it addresses the research question or problem statement and that it is well-researched and relevant to the field of HRM. They also check for consistency in the arguments and make sure that the content is presented logically and coherently.

Language and Grammar Editing

: Our professional HRM thesis editors offer guidance on the use of proper language and grammar and help to check for spelling mistakes, punctuation errors, and grammatical errors as well as checking for proper sentence structure and ensure that the thesis flows well.

Thesis Formatting Guidance

: The formatting requirements for a thesis may differ depending on the university or the department and experts ensure that it is formatted according to the required style, font, and margins. Also, be sure that the table of contents, bibliography, and appendices are formatted correctly.

Correct Citation and Referencing of the Thesis Project

: Our thesis editors offer guidance on the HRM project citation and referencing requirements in order to ensure that the sources used in the thesis are properly cited and referenced and that the style used in the thesis is consistent.

Plagiarism Check in the Thesis Paper

: Get our expert guidance on how to avoid plagiarism in a thesis using plagiarism detection tools to check the thesis for any instances of plagiarism together with advice on how to paraphrase and cite sources properly to avoid plagiarism.

Feedback and Suggestions

: Professionals provide constructive feedback on the content of the thesis, the structure of the thesis, and the writing style as well as suggestions on how to improve the thesis. The feedback and suggestions offered by our editing experts help students improve their thesis and achieve better grades.
The search for professional editors to correct an HRM thesis is a critical step for students pursuing advanced degrees in human resource management. The services offered by our skilled professionals go far beyond mere proofreading and editing. They provide invaluable assistance in refining and elevating the quality of your HRM thesis. By hiring our HRM study editors, students gain access to a wealth of expertise in the field of human resource management. We possess a deep understanding of the subject matter, ensuring that your thesis is well-informed and academically sound. We help streamline your arguments, enhance the clarity of your writing, and ensure that your thesis adheres to the rigorous standards of academic writing. Our thesis editing team assists in formatting your document according to the specific guidelines of your institution, which is essential for a polished final submission. They also offer a fresh perspective on your work, identifying areas for improvement that you may have overlooked. The services provided by our editors are indispensable for students aiming to excel in their academic searches. Our expertise and guidance make a significant difference in the quality and impact of your HRM thesis, contributing to your success in the field of human resource management.
Hire Competent Experts Who Edit HRM Thesis Projects – Let's Help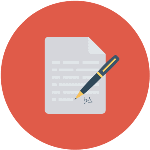 A thesis in HRM is a significant undertaking, demanding rigorous research, comprehensive analysis, and articulate presentation of findings. To ensure that your thesis not only meets but exceeds academic standards, the role of competent editors must be prioritized. Let us explore the critical factors that lead to students choosing our editors for their HRM thesis, clarify the ways in which our expertise can help eliminate plagiarism, mistakes, and errors from their work, and provide insights into the pricing considerations for such services. Selecting the appropriate editor for your HRM thesis is a pivotal decision in the research journey. It goes beyond mere proofreading; it encompasses a comprehensive review of your work to enhance its overall quality. Factors to consider in this selection process include the editor's proficiency in HRM subject matter, their familiarity with academic conventions, and their track record in editing similar projects. Such factors ensure that the editor not only corrects grammatical errors and polishes language but also comprehensively evaluates the thesis's content, organization, and adherence to academic standards. Editing plays a key role in the refinement of an HRM thesis. It serves as a crucial safeguard against plagiarism, employing sophisticated tools to identify and rectify any instances of unoriginal content. Editors meticulously comb through the manuscript to rectify grammatical and syntactical errors, ensuring clarity and precision in the presentation of ideas. Consistency in formatting, citation styles, and referencing is also ensured. Our editor's keen eye aids in the seamless flow and logical coherence of the thesis, enhancing its readability and persuasiveness. Content verification guarantees the accuracy and reliability of data and references, fortifying the thesis's scholarly integrity. While the value of competent editing is undeniable, it is essential to consider the financial aspect. The cost to hire an editor for an HRM thesis can vary significantly depending on factors such as the editor's expertise, the length and complexity of the thesis, and the level of service required. Understanding these cost considerations is vital in making informed decisions about investing in professional editing services. Hiring our competent experts to edit your thesis is a judicious step toward ensuring the quality, integrity, and impact of your research.
The factors that make students choose Our editors to help with an HRM thesis;
Professionalism in thesis editing

: Our reliable editors have a professional attitude, excellent communication skills, and the ability to work efficiently to meet deadlines in addition to the necessary qualifications, experience, and skills to help you polish your HRM thesis and ensure it meets the required academic standards.

Expertise in HRM

: Our thesis editors should have an in-depth understanding of HRM concepts, theories, and practices, as well as current research and trends in the field which enables them to provide you with valuable insights and feedback on your thesis, help you refine your arguments, and ensure your thesis aligns with the latest developments in the field.

Attention to Detail when editing thesis projects

: Our experts have an eagle eye for detail and are meticulous in their approach to editing so as to identify and correct grammatical errors, typos, formatting issues, and inconsistencies in your thesis. Pay attention to the overall structure and flow of your thesis to ensure that it is coherent and easy to follow.

Analytical Skills

: Our experts are able to read your thesis critically, identify weaknesses in your arguments, and suggest ways to strengthen them as well as provide you with constructive feedback on the clarity and coherence of your thesis. As experts who edit HRM thesis projects, we not only help you improve the quality of your work but also help you develop your critical thinking skills, which will be useful in your future career.

The flexibility of the thesis editors

: We work with you to meet your specific needs and requirements, whether you need a quick turnaround or a more in-depth edit and we adjust our editing style to match your writing style and ensure that your thesis maintains your voice and perspective.

Cost-Effectiveness

: While you want to work with the best editor you can find, you also want to ensure that their services are within your budget hence the need for our editors who offer competitive pricing for their services and are transparent about their pricing structure. We provide you with a clear estimate of the cost of their services upfront, so you know what to expect.
How does editing an HRM thesis help eliminate plagiarism, mistakes, and errors?
Plagiarism Detection

: Our editors employ plagiarism detection tools to meticulously scan the thesis, identifying instances of unoriginal content which ensures that all borrowed ideas, quotes, or data are appropriately attributed and cited, eliminating the risk of plagiarism and academic misconduct.

Checking Grammar and Syntax

: We carefully examine the HRM thesis for grammatical errors, typographical mistakes, and issues related to sentence structure and correct these errors to enhance the overall readability and comprehension of the document, ensuring that the thesis adheres to the highest linguistic standards.

Enhancing Consistency

: Maintaining consistent formatting, citation styles (e.g., APA, MLA), and referencing techniques throughout the thesis is vital. Our editors scrutinize the document to eliminate variations or inconsistencies in these elements, enhancing the thesis's overall professionalism and adherence to academic conventions.

Ensuring Clarity and Flow

: Our experts assess the organization and coherence of the thesis's content and rearrange sections if necessary, making sure that the ideas follow a logical sequence and are presented in a clear and coherent manner to enhance the reader's ability to understand and engage with the research.

Content Verification

: Our editors fact-check the thesis to ensure the accuracy and reliability of all data, statistics, and references which helps eliminate inaccuracies, misconceptions, or false information, ensuring that the thesis presents a solid and trustworthy academic argument.

Language Enhancement

: We refine the language used in the HRM thesis to meet the specific requirements of academic writing which involves improving the use of academic vocabulary, eliminating colloquialisms, and ensuring a consistent academic tone. Language enhancement enhances the thesis's scholarly appeal and professionalism.
How much does an editor charge for a thesis in HRM?
When it comes to editing HRM theses, the cost can vary significantly depending on various factors. One of the most critical factors affecting the cost of thesis editing is the length of the document. Longer documents typically require more time and effort to edit, which translates into higher fees. However, other factors can also impact the cost, including the complexity of the subject matter, the level of editing required, and the editor's experience and expertise in HRM. Editors typically charge by the hour or by the word. Hourly rates can range from £40 to £135, depending on the editor's experience and qualifications. Per-word rates can range from £0.015 to £0.08, with higher rates typically charged for more complex documents requiring more extensive editing. Another factor that can affect the cost of HRM thesis editing services is the type of editing required. There are different levels of editing, including proofreading, copy editing, and substantive editing, each with its own level of detail and intensity. Proofreading is the most basic type of editing, typically focused on correcting spelling and grammar errors, while substantive editing is a more comprehensive type of editing focused on improving the overall structure, coherence, and clarity of the document. It's important to keep in mind that while cost is an important factor, it's not the only factor to consider when choosing an editing service. Other factors to consider include the editor's experience, qualifications, and expertise in HRM. Investing in an adept editing service can help you produce a high-quality thesis that meets the highest academic standards, which can be a valuable investment in your future career.
The essence of hiring our experts for editing an HR thesis is prominent. It's a meticulous process that transcends mere proofreading. Our editorial services offer a holistic approach that considers various factors. We understand the complex nature of HRM research, which is why our team comprises experts well-versed in the field. Editing plays a pivotal role in ensuring the quality and authenticity of your thesis. By explaining the details of grammar, syntax, and structure, we help eliminate plagiarism, mistakes, and errors that might compromise the integrity of your work. Our editors are armed with plagiarism-detection tools, ensuring your thesis is free from any unintentional misconduct. Our commitment extends to enhancing the clarity, coherence, and professionalism of your document. Verify data and references to bolster the credibility of your research. The cost of our services is an investment in your academic success. While prices may vary depending on the scope of work, our competitive rates ensure that you receive the best value for your money. Choosing experts for your HRM project editing needs is a prudent decision, one that safeguards the quality, originality, and scholarly excellence of your work.