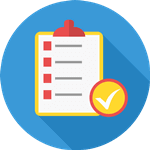 Embarking on an academic journey often involves navigating a complex landscape of research, critical analysis, and precise writing. For students, this journey frequently culminates in the creation of projects that serve as a testament to their intellectual growth and dedication. However, the path to crafting a truly outstanding project can be challenging, with numerous pitfalls and obstacles along the way. This is where the prowess of our editing experts for undergraduate research projects comes into play, and we're here to be your guiding light. We will outline the pivotal role that our team of editing experts can play in transforming your undergraduate research into a polished, publication-worthy masterpiece. From language refinement to meticulous proofreading, our experts are equipped with the skills and knowledge to elevate your research to the highest academic standards. We provide personalized feedback, ensure formatting consistency, and meet deadlines, all while respecting the confidentiality of your work. Moreover, our services are designed to be cost-effective and accessible, catering specifically to the needs of students. Join us as we explore the numerous benefits of entrusting your project editing to our professionals, and discover how we can be your trusted partner in achieving academic excellence.
Benefits of hiring our project editing experts
Expertise in Academic Writing:

Our editing experts are seasoned in the realm of academic writing. They possess in-depth knowledge of various citation styles, formatting guidelines, and academic conventions. When you hire our services, you can rest assured that your project will be refined to meet the highest academic standards.

Language Perfection:

Language is a critical aspect of any academic project. Our editors are proficient in the nuances of the English language, ensuring that your project is free from grammatical errors, spelling mistakes, and awkward phrasing. By entrusting us with your research editing, you can be confident that your work will communicate your ideas with clarity and precision.

Enhanced Clarity and Flow:

A well-edited project flows seamlessly, guiding the reader through complex ideas and arguments. Our experts are adept at restructuring sentences and paragraphs to enhance the overall coherence and readability of your work. We ensure that your project maintains a logical flow from the introduction to the conclusion, making it engaging for your readers.

Thorough Proofreading:

Mistakes in spelling, grammar, and punctuation can undermine the credibility of your research. Our editing process includes meticulous proofreading to eliminate any errors that may have slipped through the cracks. This attention to detail ensures that your project is impeccable, leaving no room for distractions from the substance of your work.

Consistency and Formatting:

Maintaining consistency in formatting and citation style is crucial in academic writing. Our undergraduate research project editors are well-versed in various citation formats, such as APA, MLA, Chicago, and more. We ensure that your citations are correctly formatted and consistently applied throughout your paper, saving you time and ensuring your work adheres to academic standards.

Tailored Feedback:

Beyond mere editing, we provide personalized feedback on your paper. Our experts identify areas that may need further development, suggest improvements, and offer guidance to help you refine your arguments and ideas. This constructive feedback is invaluable for students seeking to elevate their research to the next level.

Meeting Deadlines:

We understand the importance of meeting deadlines in academia. Whether you have a tight schedule or a looming submission date, our editors are equipped to work efficiently without compromising on quality. We help you stay on track and submit your project on time.

Confidentiality:

Your project is a testament to your hard work and dedication, and we respect the privacy of your work. Our services are confidential, and we do not share your project with anyone else. You can trust us with your project knowing that your work remains secure and protected.

Cost-Effective Solution:

We offer competitive pricing for our editing services. Our pricing structure is designed to be affordable for students while ensuring the highest quality of editing and feedback.

Support and Accessibility:

Our team is readily accessible to address your questions and concerns. We provide excellent customer support, and our skilled editors are available to discuss your project's specific requirements. We value open communication and strive to meet your expectations at every stage of the editing process.
In the competitive world of academia, a well-edited academic paper can make a significant difference in your academic journey. Our team of editors is committed to helping you achieve your academic goals by transforming your research into a polished masterpiece. From language perfection to formatting consistency, we offer a comprehensive range of services to ensure your work stands out. By hiring our editors, you gain access to a wealth of expertise, personalized feedback, and timely assistance. Let us be your trusted partner in enhancing the quality of your academic projects. With our assistance with editing a project, you can confidently submit a project that reflects your dedication and commitment to academic excellence.
Experts Who Edit Research Projects for Undergraduate Students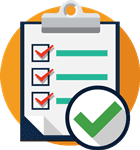 The journey of an undergraduate student is marked by intellectual growth, countless hours of research, and the pursuit of academic excellence. At the heart of this journey lies the pivotal task of crafting projects that demonstrate a deep understanding of the subject matter and an ability to communicate ideas effectively. However, the path to creating an exceptional project can be challenging, especially for those who are striving to balance academic commitments. This is where the expertise of editors becomes indispensable, and we are here to guide you through this process. We will shed light on the world of project editing—exploring why it's crucial, what to consider when editing your work, how to find a qualified expert for the task, and when it's the right time to seek professional research project editing assistance for undergraduates. As you embark on your academic journey, consider this guide as your compass for achieving academic excellence. Whether you're a budding researcher, a non-native English speaker, or simply in need of that extra polish, the insights shared here will empower you to harness the full potential of your projects.
What do you need to consider when editing your project?
Editing a project involves a multifaceted approach to ensure that the final document is not only free from grammatical errors but also effectively communicates your ideas. Here are essential considerations when editing your project:
Content Review:

Carefully assess the content of your project. Verify that your arguments are well-structured, evidence is sound, and your research aligns with your research question or thesis statement. Ensure that the content flows logically from one section to another.

Clarity and Conciseness:

Edit for clarity and conciseness. Remove jargon, complex language, and excessive verbosity. Ensure that sentences are clear, and concise, and convey your ideas effectively.

Grammar, Spelling, and Punctuation:

Proofread your work for grammar, spelling, and punctuation errors. Inaccuracies in language can undermine the credibility of your research.

Citation and References:

Check your citations and references for accuracy and consistency. Make sure you follow the appropriate citation style consistently throughout the document.

Structure and Formatting:

To achieve excellence in your project, consider consulting experts who edit research projects for undergraduate students from our firm. They will ensure that your paper adheres to a cohesive structure, featuring neatly arranged sections, headings, and subheadings.

Audience Perspective:

Consider your target audience. Ensure that your project is accessible and comprehensible to readers who may not have specialized knowledge in your field.

Peer Review:

If possible, seek feedback from peers or mentors who can provide valuable insights into improving your project.
How do you find a skilled expert to edit your project?
To locate a proficient expert for editing your project, it's essential to embark on a methodical search. Firstly, explore reputable online writing services like ours, which specialize in editing, scrutinizing their track record, client reviews, and the qualifications of their editing teams. Assess the qualifications and experience of potential editors, ensuring they possess expertise in your field of study or the subject matter of your project. Request samples of their previous editing work to evaluate their competence and compatibility with your specific requirements. Effective communication is key; select an editor who is open to discussions about your project's unique needs. Finally, compare pricing and turnaround times among various editing services or editors, making certain that their rates align with your budget and that they can meet your desired editing timeframe. By adhering to these considerations, you can confidently find the skilled expert needed to enhance the quality of your project.
When should you consult an expert for project editing help?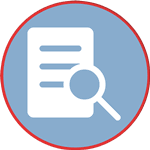 Consulting an expert for editing help is advisable in various scenarios throughout your academic journey. Firstly, it's beneficial to seek their assistance well in advance of your submission deadline, allowing ample time for thorough editing and revisions. Additionally, if you find yourself lacking confidence in the quality of your writing or the overall organization of your paper, an expert can provide valuable reassurance and guidance. For non-native English speakers, professional editing can be particularly advantageous, ensuring your work is free from language-related issues and upholds the standards of academic English. Furthermore, when your project involves intricate data analysis, complex arguments, or specialized terminology, an expert's input can help maintain the accuracy and clarity of your work, enhancing its overall impact. Ultimately, for those aiming to excel academically and achieve higher grades, consulting an editor can be a wise investment, leading to a stronger academic record and greater success in your academic pursuits. Whether you seek their project editing help as a preemptive measure or to address specific challenges, the expertise of an editing professional can significantly elevate the quality of your project, making it a polished and impactful contribution to your field of study.
Editing your project is a critical step in achieving academic success. While self-editing is essential, consulting skilled editing experts can elevate the quality of your work to new heights. By considering the factors mentioned in this article and knowing when to seek expert help, you can ensure that your paper stands out as a polished and impactful contribution to your field of study.