Do not Accept to Submit a Poorly Done Academic Paper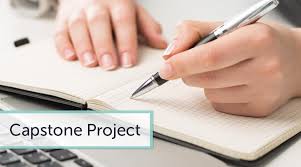 Over the years we have been assisting a lot of scholars with writing, editing and finishing their capstone projects. A capstone project is one of the last requirements before you are through with your degree. The aim of a capstone is to help students to acquire skills and expertise that are practical. This shows why the capstone project finishing services are quite crucial. Skills obtained through project writing can be applied in the workforce. Completing a capstone is not always an easy thing to do. Most scholars find it to be a nuisance. You might be in a similar situation where you have been writing, editing, reviewing or proofreading your capstone but you are frustrated with the whole process. Get relieved the task by requesting for assistance with capstone project finishing with our firm. We understand that each of project writing steps is crucial in delivering a professionally written capstone. That's why we are willing to help you. We guarantee you that your capstone will demonstrate that you have gained vast knowledge and skills in your program. All you need to do is post to us "I need help to correct errors in my academic paper" and we shall immediately respond to you. We have experts in whatever course you are required to write your capstone. Did you know that a professionally written capstone can be used to boost one's employment chances later? Now you know. It is not a wonder to realize that finishing a capstone project is a challenge, given that having it all right is not possible. Just like any other person, you have your strengths and weaknesses.
Need Reliable Assistance with Finishing a Capstone Project?
Before the end of your academic journey, you are required to submit a standard capstone project to your department. Students are lucky because their departments assign them competent supervisors who will help them to write high-quality capstone projects. However, your supervisor may be busy and may not have adequate time to help you to write a standard capstone project. Some students may do all the entire tasks of writing their capstone projects but they may get stuck when it comes to finishing their research work. The quality of the work that you will submit for marking will determine whether you will graduate or not. Choosing to finish your own capstone project may kill your dream of succeeding. You may not have the expertise to finish your capstone project thus, it is very important to seek reliable capstone project finishing assistance from experts. Online writing firms will respond professionally when you make requests such as "help me finish my capstone project".
Ensure that you have enough time to finish your capstone project. If your schedule is tight and you haste through your work, you are likely to leave loopholes which may call for a professional touch.
We will help you to gather sufficient data for your research work. When the research sources are scarce, you are likely to go short of information. That could make your work incomplete, thus require the help of expert writers.
With our help, you will gain professional capstone writing skill. You may be a pro in researching, but then have challenges when it comes to writing. There is nothing wrong with that, since being all-sufficient is not possible. That is why qualified writers are at your disposal.
Our research project finishing help is delivered by skilled experts. The requirement of capstone writing may be beyond your understanding, therefore, making it essential to work closely with skilled writers.
Let Us Remove Plagiarized Sections from your Assignment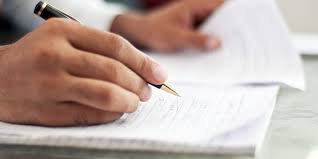 It is important that you hire experts that assist with capstone writing to enable you to complete your project successfully. Take the chance of hiring our research writing professionals that will assure you of acquiring the best grades in your paper. Choosing which online project writers to partner has never been easy. This is because of the many sites that claim to offer aid in completing academic projects. Additionally, you might be wondering why you should choose us to work with you. So you require expert help with completing an assignment? We are right here to help you. You don't have to get a poor score on your capstone. We will gladly offer you first-class paper writing services. Come and get a fulfilling experience of working with us. You are assured that you will get assistance from a professional that relates to your area of study.
With us, your capstone project will be free from plagiarism
we will ensure that your content is flowing logically
Our finishing services are affordable and professional
With our assistance, the supervisors will not dispute your project
Our experts will ensure that the capstone project delivered meets the required standards
Buy Legitimate Research Project Ending Services Here
Remember that failing to finish your project in a professional way may sabotage your dream of submitting your best capstone project. Focused students always make it a routine to consult the leading academic writing firms that will help them improve the quality of their projects. You do not have to fail as a result of the simple process of finishing your capstone project. Petrian Editing Service has highly trained experts who will not rest before they have assisted you with the best capstone finishing guidelines that will wipe your tears. Just let us offer you efficient capstone finishing guidelines that will guarantee you a good grade in the capstone writing unit. We will also respond when you find yourself in a situation such as "I need research project ending services I can trust". Consider contacting us today and you will not be disappointed. People have different definitions when it comes to completing a capstone paper, which is why you should not judge your work concerning other people's opinion. If you need first-class assistance to finish a capstone, we can help. Everyone looks for assistance at their own time, and this is your turn to get assisted. It is never a shameful thing to seek professional help, seeing that even experts require help at a given point. When you realize that "I need reliable help to finish my capstone," reach out to experts.