All the activities that we involve ourselves in have the things which you should do and the ones you should avoid. As an undergraduate or graduate scholar, there are five things you should not do during the process of writing a dissertation methodology. When not avoided, these things are likely to ruin your academic performance a big deal. If in the process of writing your dissertation methodology chapter and you don't know the five mistakes to avoid, consult Petrian Editing Service for valid and urgent aid. Each learning institution has its outline of a dissertation methodology section. You should make sure that your dissertation methodology is conforming to the standard format to avoid incidences of rejection of your work.
Not explaining how the data was collected and analyzed.

Concerning the research question, your methodology chapter has to clearly and briefly outline how the data was collected and analyzed.

Wrong choice of tenses when writing the dissertation methodology. Mixing tenses when writing can bring confusion to the readers and that is one of the five common mistakes to avoid when drafting a methodology chapter. When writing a methodology chapter for a proposal, use the future tense to indicate the work that will be done but if you have already completed your project research, use the simple past tense to discuss work that has already been completed.

Failure to provide background information for the uncommon research methods used.

Readers could be unfamiliar with some of the methods used to collect or analyze data. Therefore, it is essential to ensure that you give more information on these methods to make your dissertation methodology section relevant.

Writing the methodology chapter in an active voice.

The methodology chapter should be written in passive voice to ensure that more focus is put on the action done rather than the person doing the action.

Not discussing the limitations you faced during the research.

Failure to explain how the arising problems during the research were forecasted and the measures are taken to prevent them from occurring can raise questions about the validity of the research project.
5 Reasons for Correcting Errors in a Dissertation Chapter 3
Any activity that we engage ourselves in our daily lives has its do's and don'ts. When writing your methodology chapter, you can make mistakes either intentionally or unintentionally. Professors cannot forgive you for making avoidable mistakes because they expect quality work in any research project. You should not write the methodology chapter for completed research in the future tense or a methods section for a research proposal in the past tense to avoid misleading the readers of your project work. If you don't have an idea on the top five errors to avoid when writing a research methods section, visit our website, and we will end your agony. When you are busy writing a dissertation methodology section, some mistakes can sabotage the success of your methodology chapter. Scholars use the foundation that has been laid by other people to write quality dissertation methodology chapters. You should not own ideas that were developed by other authors because you will be accused of plagiarism which can result in the rejection of your work. Plagiarism is one of the five significant errors to avoid while writing a dissertation methodology. Our experts have researched comprehensively and identified the things to avoid while writing a dissertation methodology. Trust our experts and you will be offered with the most reliable help with correcting errors in a research methods section.
To submit research work that is 100% accurate
To deliver work that is interesting from the first page to the last
To show that their research project work is worth an excellent grade
To avoid criticism from the readers
To ensure that your research chapter three is well-structured
Avoid Mistakes when Writing your Methodology Section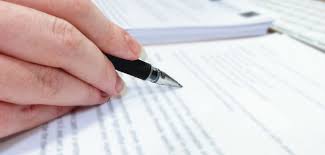 Writing a credible dissertation methodology requires adequate planning and preparations. That is evident because people who do not prepare well end up writing substandard methodology chapters that account to the low grades they get. You must avoid all the inconsistencies that can compromise the quality of your work. Having in mind that the professor will not tolerate reading a dissertation methodology that is full of mistakes; you must research comprehensively to understand the five common mistakes to avoid. For an extended period, many scholars have not yet familiarized themselves with the common mistakes to avoid while writing a research methods section. If you don't know the five mistakes to avoid when drafting a dissertation methodology, hire one of the leading experts, and you will be assisted. A methodology with mistakes will not be approved thus a repeat of the entire process. Mistakes compromise the quality of your methodology chapter leading to poor grades. It is not very easy to avoid every outlined mistake, and that's why your work needs a professional touch. We are an editing team, you can trust, to determine the professionalism of your methodology, and whether you have avoided the mistakes that could lower the credibility of your work. Remember that you can fully count on us.
Need to Submit an Error-Free Dissertation Methodology Chapter?
Doing a dissertation is not such an easy task, considering the writing challenges that you could face along the way. It is a colossal task, to begin with, and very time-consuming activity. A dissertation is one of the most critical assignments, which you should not just complete but in extent, ensure its professionalism & credibility. It is possible to mess up when doing your dissertation, and specifically on the methodology chapter. That is a significant section of a dissertation, where you discuss the approach you used to answer the research question. It is also crucial in providing information regarding the tools and techniques used to arrive at very suitable results. You could realize that you have messed up on this chapter, but this is not the time to panic. Remember that there are people who have been in your situation before, but persistence and the will to pursue a high grade kept them going. Human is to err, but with the necessary information, there are mistakes you can avoid. If you want an excellent postgraduate project methodology chapter, make sure that you avoid making these mistakes; do not lose focus on the research question, it's not good to write for other persons except the audience, do not fail to mention the type of research you did, don't forget to tell the reader how you gathered your data and did not forget to outline the obstacles you faced when writing your dissertation.