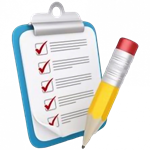 In literature and academia, the power of a well-written manuscript cannot be overlooked. Whether you're an aspiring author seeking publication, a seasoned writer honing your latest masterpiece, or a researcher striving to convey your findings with precision, the importance of impeccable prose and flawless grammar cannot be ignored. This is where we step in with manuscript precision copy editing, to help elevate your written work to the highest standards of excellence. At Petrian Editing Service, we understand that your manuscript is the embodiment of your ideas, your passion, and your expertise. We recognize the countless hours you've invested in its creation, and we are dedicated to ensuring that your manuscript reaches its full potential. With our professional copyediting services, you can trust us to refine your writing with meticulous attention to detail, ensuring it is free from grammatical errors, stylistic inconsistencies, and any other imperfections that may detract from your message. Our team of experienced and skilled editors possesses a deep appreciation for the written word. They are well-versed in the nuances of language and have a keen eye for maintaining the integrity of your unique voice and message while enhancing readability and clarity. Whether you're preparing a novel for publication, a research paper for peer review, or any other written document, we are here to help you shine. With our commitment to excellence, we invite you to entrust us with your manuscript, confident that we will refine it to perfection, empowering you to confidently share your ideas with the world. We can offer expert help with copy-editing a script professionally.
This is a crucial process because it elevates the quality and impact of written work. Precision editing involves meticulous scrutiny of language, grammar, punctuation, and overall coherence in a manuscript. Here are key reasons why it matters:
Ensuring Precision and Understanding:

Precise editing ensures that ideas are communicated clearly. Ambiguity or confusion arising from poorly structured sentences or unclear language can detract from the manuscript's effectiveness.

Promoting Credibility

: Errors in grammar and punctuation can undermine the credibility of the author and the work itself. A polished manuscript conveys professionalism and authority on the subject matter.

Engagement Endorsement

: Precision editing maintains the reader's engagement. Errors can disrupt the reading flow, causing readers to lose interest or focus on the mistakes rather than the content.

Easy Accessibility

: Clear, well-edited manuscripts are more accessible to a broader audience. This is especially important when writing for diverse readerships or when dealing with complex topics that require careful explanation.

Large Impact:

Manuscripts are often created to persuade, inform, or entertain. Precision editing maximizes the impact of the message, making it more likely to achieve its intended purpose.

Aesthetic Appeal

: A polished manuscript not only reads well but also looks good on the page. Proper formatting and consistent style enhance the overall aesthetic appeal.
The Impact of our Precision Editing on your Manuscript
We play a crucial role in enhancing the quality and impact of a manuscript. This meticulous process involves fine-tuning every aspect of the content, from grammar and syntax to clarity and coherence. The impact of our manuscript copyediting services is profound. We help to polish the language, eliminating errors that can detract from the reader's experience. Correcting grammar, spelling, and punctuation mistakes ensures that the text is easily digestible and maintains the author's credibility. Also, we help to enhance the clarity of ideas. Editors refine sentence structure and paragraph transitions, making the manuscript more coherent and engaging. Ambiguities are resolved, and the author's message becomes more accessible to the target audience. Additionally, we hone the overall flow of the manuscript, ensuring that it progresses logically and maintains the reader's interest. Repetition and redundancies are eliminated, contributing to a smoother narrative. Additionally, we help elevate a manuscript to its full potential, making it a polished, error-free, and impactful piece of work. It not only enhances the author's credibility but also ensures that the intended message resonates effectively with the readers, ultimately increasing the manuscript's chances of leaving a lasting impression.
Transform your manuscript from a rough draft to a polished gem with our help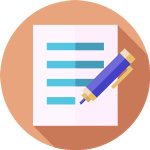 We understand that every writer starts with a rough draft, and the journey to a refined, publishable work can be challenging. That's where we come in. Our team of experienced editors and literary professionals is dedicated to helping you shape your manuscript into a shining gem that captures readers' hearts and minds. We offer a range of services tailored to your specific needs, whether it's proofreading for grammar and style, comprehensive editing for structure and coherence, or developmental editing to enhance your plot, characters, and overall storytelling. We believe in the power of collaboration and will work closely with you to preserve your unique voice while ensuring your manuscript meets the highest literary standards. Our commitment is to transform your work into a compelling, market-ready piece that stands out in the crowded world of publishing. Don't let your rough draft languish in obscurity. Let us be your partners in turning it into a polished gem that sparkles on bookshelves and captivates readers. Together, we will embark on this transformative journey toward literary excellence. Your manuscript deserves nothing less.
We are a vital link to authors and researchers seeking to elevate their written works to new heights of clarity, coherence, and professionalism. The journey of writing a manuscript is a labor of love, an intricate dance between the author's creativity and the need for precision. This is where we serve as the bridge that transforms a raw manuscript into a polished gem. Our team of skilled text copy-editors understands the intricacies of language, grammar, and style, and they bring this expertise to every manuscript they touch. We pride ourselves on our commitment to preserving the author's unique voice and vision while ensuring that the manuscript adheres to the highest standards of readability and accuracy. We are more than just a service; we are a partnership with authors on their quest for excellence. We are dedicated to helping authors refine their ideas, communicate them effectively, and present them in a way that captivates readers and peers alike. With our services, authors can confidently send their work out into the world, knowing that it has been meticulously refined to shine brightly among the literary and academic landscapes. Your manuscript deserves nothing less than the precision and care we provide, and we look forward to joining you on your journey toward publishing success.
Help to Copyedit a Manuscript | Manuscript Structure Refinement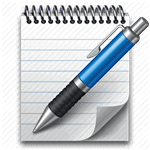 In academics, the power of words is immeasurable. A profound manuscript can convey knowledge, inspire emotions, and captivate readers for generations to come. However, even the most brilliant ideas can be obscured by grammatical errors, inconsistent formatting, or unclear expressions. This is where our expertise comes into play. We are dedicated to providing professional paper copy-editing help, a service that goes beyond mere proofreading. We understand that the journey from concept to manuscript is a labor of love for authors and scholars. It involves painstaking research, creative thought, and an unwavering commitment to excellence. That's why we step in, not as mere editors, but as partners on this journey, offering a skilled and discerning eye to refine your manuscript's structure and content. Our team of experienced paper copy editors is well-versed in the nuances of language and the intricacies of various writing styles. We meticulously comb through your manuscript, ensuring that every sentence flows seamlessly, every word serves its purpose, and every idea is communicated with clarity. We correct grammatical errors, check for consistency in formatting, and offer suggestions to enhance the overall readability of your work. Whether you are an aspiring author looking to publish your first novel or a seasoned academic aiming to submit a groundbreaking research paper, our manuscript structure refinement services are designed to elevate your writing to its highest potential. With our copy-editing help, your manuscript will not only meet industry standards but will also shine as a testament to your dedication and expertise.
Common mistakes we correct in a manuscript through structure refinement
A manuscript may have writing mistakes that may be costly, but luckily, we are here to help. These mistakes include;
Inconsistent Organization:

Manuscripts often suffer from disorganized content, where ideas and sections are haphazardly arranged. Structure refinement ensures a logical flow, with a clear introduction, methods, results, discussion, and conclusion.

Weak Transitions

: Authors sometimes fail to provide smooth transitions between paragraphs and sections, leading to a disjointed narrative. Correcting this enhances readability and coherence.

Redundancy:

Scripts may contain repetitive information or arguments, which can bore readers. Structure refinement helps identify and eliminate redundancy, maintaining reader engagement.

Missing or Inadequate Headings

: Incomplete or poorly chosen headings can confuse readers. Refining the structure involves creating descriptive and informative headings that guide the reader.

Inadequate Signposting

: Failure to guide the reader through the manuscript by using signposts like topic sentences, subheadings, and linking words can lead to reader confusion. Structure refinement ensures effective signposting.

Data Presentation Issues:

Misplaced tables, figures, or supplementary material can disrupt the manuscript's flow. Refinement involves careful placement of data to support the narrative.

Tangential Content

: Manuscripts may veer off-topic, including unnecessary details or irrelevant information. Structure refinement helps maintain focus on the main research question or objective.
Our expert guidance for copy-editing your manuscript
Copyediting is a crucial step in the manuscript preparation process, ensuring your work is polished and error-free. Here's a concise guide on how we help to copyedit a manuscript:
We review your manuscript for grammar and syntax errors, such as subject-verb agreement, sentence fragments, and run-on sentences.

Our editors carefully check for spelling mistakes and punctuation errors, including commas, semicolons, and quotation marks.

We maintain a consistent writing style throughout the manuscript. We eliminate jargon or unclear language and ensure that your writing is concise and easy to understand.

We check formatting elements like font, size, and line spacing to adhere to your chosen style guide (e.g., APA, Chicago, MLA). We ensure proper indentation, paragraph spacing, and alignment.

Our editors verify that all citations and references follow the appropriate citation style guidelines.

We ensure consistent use of terminology, capitalization, and abbreviations. We create a style sheet for reference.

We help to maintain consistent verb tense and active/passive voice usage throughout the manuscript.

Our editors evaluate the logical flow of your manuscript to ensure that ideas are presented coherently and that paragraphs and sections transition smoothly.

We verify the accuracy of all factual information and data presented in your manuscript.

We conduct a final proofread to catch any remaining errors or typos.
The most important rules of manuscript copy-editing
Effective text copy-editing is crucial for ensuring the clarity, coherence, and professionalism of written content. Here are the most important rules for copyediting:
Grammar and Spelling Correction:

Correct all grammatical errors, including subject-verb agreement, tense consistency, and sentence structure. Eliminate spelling mistakes and ensure consistent spelling throughout the document.

Punctuation and Capitalization Examination

: Review and correct punctuation usage, such as commas, semicolons, and quotation marks. Ensure proper capitalization of names, titles, and headings.

Clarity and Conciseness Check

: Simplify complex sentences and eliminate unnecessary words or phrases. Ensure that the text flows logically and is easy to understand for the intended audience.

Consistency Improvement

: Maintain consistency in formatting, style, and tone throughout the document. Ensure that headings, fonts, and spacing are uniform.

Citations and References Correction

: Check and format citations and references according to the chosen style guide (e.g., APA, MLA, Chicago). Verify the accuracy of all citations and cross-references.

Fact-Checking and Accuracy Check

: Verify the accuracy of all facts, figures, and data presented in the manuscript. Ensure that any claims or statements are supported by reliable sources.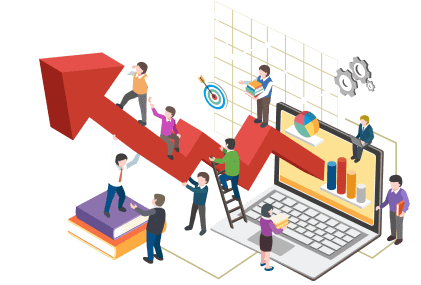 The process of copyediting a text and refining its structure is an indispensable step in the journey of any aspiring author or seasoned writer. This crucial phase not only elevates the overall quality of the written work but also ensures that it communicates the intended message effectively to its target audience. Through the meticulous scrutiny of grammar, punctuation, syntax, and style, copyediting breathes life into a manuscript, transforming it from a raw collection of words into a polished, coherent, and reader-friendly masterpiece. This attention to detail not only enhances the readability of the text but also upholds the author's credibility and professionalism. Furthermore, refining a manuscript's structure is akin to sculpting a piece of art. It involves rearranging chapters, sections, and paragraphs to create a harmonious flow of ideas, ensuring that the narrative or argument unfolds logically and captivates the reader's attention from start to finish. This structural refinement is the key to maintaining the script's cohesion and coherence, making it a pleasure to read. The assistance we provide serves as a guiding hand that transforms a rough draft into a polished gem, ready to shine in the literary world. It exemplifies the commitment to excellence that every writer and author should embrace in their quest to produce exceptional work. So, whether you're an aspiring writer seeking to make your mark or an established author aiming to maintain your standards, never underestimate the value of our professional help in copyediting a manuscript.