Obtain a Professionally Edited Dissertation Chapter 1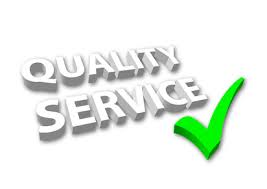 Students must start by writing a strong introduction for them to submit top-quality dissertations. Many readers and donors will always be interested in reading your introduction chapter because they will be able to obtain the scope of your work. Therefore, it is the primary responsibility of every student to ensure that his or her thesis introduction is clear, accurate, informative and original. You can hire the best chapter 1 dissertation editors to help you get quality work. If you are in urgent need of a person who can edit your dissertation chapter 1, have the confidence of contacting our online firm and we will assist you. Our highly qualified professionals will use their long-term experience to make sure that your research work has been properly edited. Submitting a professionally edited dissertation introduction will show your commitment towards achieving an excellent grade. Whenever you find yourself wondering, "how do I edit my dissertation paper correctly?" do not hesitate to contact our editing experts.
Need Urgent Help to Edit a Thesis Introduction Chapter?
Supervisors always start with reading your introduction chapter when they are assessing the quality of your thesis. You must make sure that your introduction is meeting the standard requirements for it to impress your supervisor. Errors may make your supervisor award you a lower grade hence, it is essential to edit your research work professionally. You will receive quality thesis introduction help from our certified editors when you contact us. We have been in the editing field for an extended period and we have been able to train reputable specialists who can edit a thesis introduction. We have also been fulfilling the promises that we have been making to our clients, therefore you can be sure that we will offer credible help when you hire us. Our experts will undertake the following responsibilities;
Ensuring that services are efficient and reliable

The delivered thesis is 100% free from errors

Ensuring that your demands are met on time
When in need of urgent help you can send us the request, "Help Edit my Dissertation Chapter 1 Professionally" and we will offer quality assistance that will end your agony.
Affordable Research Project Correction Services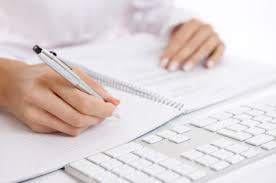 Writing a high-quality introduction chapter is the starting point of crafting a good dissertation. A substantial introduction will always draw the reader's attention to read the whole dissertation. A focused scholar must make sure that his or her introduction chapter is structured professionally to impress readers and tutors. A good introduction chapter should be;
• Free from grammatical, spelling and punctuation mistakes
• Well organized and straightforward
• Relevant to the topic of study
Having written your first draft, it is now the right time to look for a competent person who can edit your dissertation chapter 1. The best dissertation chapter 1 editing specialists will do a commendable job when you notify them that you need assistance with editing chapter 1 of a dissertation. When you receive the best tips for editing dissertation chapter 1, you will be sure that you will achieve an excellent grade in dissertation writing.
Help with Editing a Thesis & Dissertation Introduction
Many scholars prefer to refine their first draft by correcting all the errors that may lower the quality of their thesis introduction. However, this may not be enough hence the need to hire an expert who is experienced in providing guidelines for editing a thesis introduction. Petrian Editing Service delivers nothing short of;
Best assistance with editing a thesis introduction
Many firms have been established to provide thesis introduction editing services to clients. However, it is hard to get the best aid from the available editing firms. If you have been looking for a firm that provides the best thesis introduction editing help, hire our able experts and you will not be disappointed.
Reliable editing help from experts
Not all experts have the ability to solve your editing problems. You must be vigilant when choosing an expert because he or she will play a significant role in determining the quality of your introduction chapter. We have trained professionals who have been recognized by our clients for offering reliable dissertation chapter 1 editing help.
Quality dissertation introduction chapter reviewed without delay
Students have deadlines to meet. Failure to submit your introduction chapter on time will result in its rejection. We are the firm that is time conscious, and we will work tirelessly to make sure that you have received reliable editing tips on a timely basis.
Introduction Chapter of a dissertation edited professionally
The quality of the help that you will receive from any firm will determine the success of your introduction chapter. Since quality assurance is our responsibility, you can be sure that our firm is the best suited to provide long-term solutions to your editing problems.