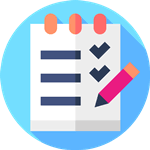 Your capstone project is the final result of your academic journey, showcasing the knowledge and skills you've gained over the years. It reflects your dedication and passion for your field of study. However, even the most well-researched and brilliantly written capstone project can benefit from a professional touch. That's where we come in. We understand the significance of this final academic endeavor. We know that it deserves nothing but the highest level of scrutiny and attention to detail. Our mission is to elevate your capstone project to its full potential, ensuring that it not only meets academic standards but also stands out as a shining example of your hard work. We will help you explore the exceptional qualities that define our assistance with proofreading a capstone. From our team of specialized capstone experts to our comprehensive editing process and commitment to confidentiality, we are dedicated to ensuring that your capstone project shines with brilliance. Your academic success is our priority, and we are here to help you achieve it.
What makes our proofreading assistance for a capstone project exceptional?
Specialized Capstone Expertise:

At the core of our exceptional service is our team of specialized capstone proofreaders. We understand that capstone projects are unique and require an in-depth understanding of your field of study. Our dedicated professionals hold advanced degrees across various disciplines, ensuring that your project is reviewed by someone who possesses extensive knowledge in your subject matter. This expertise is invaluable in guaranteeing that your capstone project stands out.

Comprehensive Proofreading:

Beyond the basics of grammar and spelling, we embrace a comprehensive approach to proofreading. Our experts meticulously examine every aspect of your capstone project, ensuring it meets the highest standards. We evaluate the clarity of your arguments, the coherence of your ideas, and the overall flow of your work. This comprehensive editing process enhances the readability and impact of your project, making it more engaging to your audience.

Professional Help Tailored to Your Needs:

Recognizing that every capstone project is distinct, we pride ourselves on offering customized capstone proofreading services. We engage closely with you to gain insights into your project's objectives and your unique writing style. This ensures that our proofreading not only enhances your work but also preserves your individual voice and academic identity, making it truly exceptional.

Rigorous Editing:

Our proofreading process is marked by meticulous attention to detail. We leave no stone unturned in our quest for perfection. We thoroughly examine your capstone project, identifying and rectifying errors or inconsistencies, regardless of how minor they may seem. This meticulous approach extends to grammar, punctuation, and formatting checks. Additionally, we meticulously verify compliance with your institution's citation and referencing guidelines, ensuring your project meets the highest academic standards.

Plagiarism Assessment:

Originality is the cornerstone of academic integrity, and we take it seriously. Our rigorous plagiarism checks guarantee that your capstone project is devoid of any unintentional instances of plagiarism. We provide you with a comprehensive plagiarism report, reassuring you that your work is entirely your own.

Timely Delivery:

We acknowledge the importance of meeting your capstone project deadlines. Our team is committed to delivering your proofread project punctually, relieving you of the stress associated with tight schedules. This timely delivery allows you to concentrate on other crucial aspects of your academic journey, knowing that your project is in capable hands.

Cost-Effective Pricing:

We firmly believe that exceptional proofreading help should be accessible to all students. Our pricing structure is competitive, transparent, and devoid of hidden fees. We offer various service packages designed to accommodate your budget while upholding the highest quality standards. Your academic success should not be hindered by financial constraints, and we are here to ensure that.

Confidentiality and Privacy:

We recognize the sensitive nature of your capstone project. To safeguard your work, we employ stringent security measures. Rest assured that your project remains confidential, and we do not share it with any third parties. Your trust is of utmost importance to us.

Revision Support:

Our dedication to your satisfaction extends beyond the initial proofreading. Should you have any queries or require revisions, our dedicated customer support team is available to assist you promptly. We are unwavering in our commitment to ensuring that you are completely satisfied with the final result.
Your capstone project is a significant milestone in your academic journey, and it deserves nothing but perfection. We are dedicated to providing tailored and exceptional proofreading help that sets your work apart. With our team of experienced capstone proofreaders, comprehensive editing, plagiarism checks, and unwavering commitment to your privacy, we are the ideal choice for enhancing your capstone project. We understand the unique challenges presented by capstone projects and are here to help you overcome them. Our affordable pricing and punctual delivery ensure that you can enhance the quality of your work without straining your budget or timeline. When you choose us, you invest in your academic success.
Capstone Errors Reviewing & Correction Help – Reliable Guidance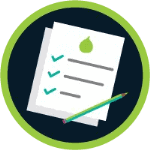 A capstone project marks the pinnacle of your academic journey, a culmination of years of dedication and scholarly pursuits. It is a reflection of your expertise and commitment to your chosen field of study. Yet, even the most meticulously researched and passionately written capstone project can be marred by errors and inconsistencies. This is where we step in. We recognize the importance of ensuring that your capstone project shines with the brilliance it deserves. Our mission is to assist you in achieving this by offering comprehensive help to review and correct capstone errors. We will assist you in uncovering the critical aspects of our service, including the significance of error reviewing and correction, the common errors we help students rectify, and our meticulous process for enhancing your project's quality. Join us as we embark on a journey to unveil the importance of error-free capstone projects, explore the typical errors we address, and understand the rigorous process that ensures your capstone stands out as a testament to your academic excellence. Let us be the final touch that elevates your capstone project to the level of excellence it truly deserves. Contact us today to embark on your journey toward academic excellence
Why is it important to review and correct errors in a capstone project?
Your capstone project represents a culmination of years of hard work, research, and dedication. It's the embodiment of your expertise in your field of study and a reflection of your academic journey. Ensuring that it is error-free is not just a matter of academic formality; it's about presenting your work in the best possible light. Here's why error reviewing and correction in your capstone project is of paramount importance:
Academic Excellence:

Errors, whether grammatical, factual, or structural, can detract from the quality of your work. Addressing these errors enhances the overall excellence of your project.

Clarity and Coherence:

Clear and coherent writing ensures that your ideas are communicated effectively. Correcting errors contributes to a smoother flow of information and ideas, making your project more engaging to your readers.

Enhance Professionalism:

An error-free capstone project demonstrates professionalism and attention to detail. It reflects positively on your academic competence and dedication to your field.

Academic Integrity:

Ensuring your work is free from plagiarism and adheres to citation guidelines is vital for maintaining academic integrity. Failure to do so can result in severe consequences.
What are the most common errors we help students correct in their capstone?
Capstone projects are complex and multifaceted, which can lead to various types of errors. We specialize in addressing the following common errors:
Grammatical and Spelling Errors:

These are the most obvious and often the most distracting errors. Our expert who offers credible capstone errors reviewing & correction help will

meticulously review your project to correct grammatical and spelling mistakes, ensuring that your writing is polished and precise.

Structural and Organizational Issues:

We help you ensure that your capstone project follows a logical structure and maintains a clear organization of ideas. This includes improving the coherence of your arguments, transitions between sections, and overall flow.

Citation and Referencing Mistakes:

Properly citing sources and adhering to specific referencing styles is crucial. Our team ensures that your project complies with your institution's guidelines, preventing potential plagiarism issues while making your citations flawless.

Content Clarity:

We work on enhancing the clarity of your content by simplifying complex ideas, improving sentence construction, and ensuring that your message is conveyed with precision, making your capstone more accessible to your audience.

Plagiarism:

Originality is essential. Our plagiarism detection tools help identify and rectify any potential plagiarism issues, ensuring your work is entirely your own while maintaining academic honesty.
What is the process of reviewing and correcting errors in a capstone project?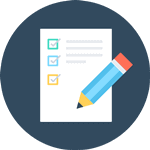 The meticulous process for reviewing and correcting errors in your capstone project is a multifaceted approach designed to ensure the highest quality outcome. It begins with an initial assessment, where we delve into the specific needs of your project, taking into account your field of study, your institution's guidelines, and your personal preferences. Once we have a thorough understanding, our proficient capstone reviewers and editors step in, meticulously reviewing your project. This stage involves rectifying grammatical and spelling errors, improving sentence structures, enhancing the overall flow, and addressing citation and referencing issues. Simultaneously, we employ advanced plagiarism detection tools to identify any potential instances of plagiarism, and if any are detected, we collaborate with you to properly attribute sources and make necessary revisions. We provide comprehensive feedback on the changes made, allowing you to review and accept them. If further adjustments are required to align the project with your vision, we gladly accommodate them. Finally, we conduct a meticulous final review, ensuring that all errors have been addressed, and your project is polished to perfection, encompassing grammar, formatting, and overall consistency, ensuring that your capstone project is a testament to your dedication and expertise.
We are committed to helping you present your capstone project in its best possible form. Reviewing and correcting errors in your capstone is not just about meeting academic requirements; it's about showcasing your hard-earned expertise and dedication. With our specialized services, you can ensure that your capstone project shines, leaving a lasting impression on your academic journey. Trust us to be your partner in achieving excellence in your capstone project. Your success is our mission