Need Professional Assistance to Reference your Research Project?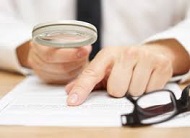 In most cases, in your thesis introduction as well as much of the discussion part, you get to build your work upon previously done research. It is very okay to base your work on other individual's research work, but it is highly essential to quote the work of others. You could occasionally use direct quotes from any other source; however, most times, you will be needed to paraphrase your work. That is to ensure originality by creating a list of references to the sources you've used. You also use in-text citations within your text, to let the reader know where you derived your information. Adding in-text citations & references is one of the most essential parts of writing a thesis; therefore errors should be avoided at all costs. The reason why people look for assistance with adding references and in-text citations is the inability to identify where they should be placed. A skilled writer or editor will help you understand your information, and therefore get to reference and cite your work accurately. You will get to know where you've used general knowledge, and where you've used information that should be credited to others. We are a firm you can trust with your thesis, considering that our primary task is to work with clients who seek professionalism. When you reach out to us, your work will be 100% professional and satisfactory. Originality comes with excellent references and proper citations, the reason why you should never hesitate to inquire about our help. We are only a call away, therefore make an inquiry and be provided with the best assistance. If you are a scholar in that situation, contact us for assistance. We provide urgent and dependable thesis referencing services.
Why Hire Our Experts to Add In-Text Citations in your Thesis
Writers use in-text citations when they want to refer, summarize or paraphrase a statement from another source. The format of adding references in a thesis varies depending on the specific referencing style. While citing, you must include the name of the author and the year of publication.
Our company has trained experts who will help you add references to your thesis. You should revise your references page to ensure that you have not made omissions to avoid misleading the readers of your research work. Considering that references are essential to readers of your thesis, you should hire our experts and receive help on how to cite in your thesis. By documenting all the references, you will have fulfilled your responsibility in acknowledging authors who have laid the foundation for your research.
We offer accessible online assistance with adding in-text citations in a research paper. Paraphrasing is one of the techniques that students use to show that they clearly understand the topic that they are writing on. However, you cannot paraphrase a statement from another source and fail to cite it at the end of your statement.
We have developed guidelines to help you while citing your research paper. When you are adding a new in-text citation, you should always remember to put it at the end of the text that needs to be cited. It is also necessary to include the name of the author, year of publication of that book and the exact page that you can find the text.
The added in-text citation should be valid and subject to verification. Need to get valid guidelines while citing a research paper, link with our professionals today. Experts at Petrian Editing Service will provide the best online assistance when you submit your request to them. For legit help with adding in-text citations in a thesis, consider consulting our credible service providers, and you will excel.
Reliable Steps of Inserting References in a Research Project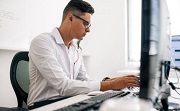 When scholars are writing a thesis, they must document the bibliography section at the end of their research work. Sometimes, students fail to include essential references when they are writing their research projects. For a thesis to be complete, you will need to be more than prepared to take a pen and paper to write. A thesis is a task that is quite lengthy, tedious, and intricate, but then once you perfect the art of doing it, it seems easy. You cannot always be all-sufficient, and as such, you may need expert help to add references in a thesis. That is a way to ensure that your thesis can effectively communicate by citing the various sources of the information you've used in doing your thesis. To avoid plagiarism in your research work, you must use the right mechanism to add the omitted references. You should not term your thesis as complete if you have not documented all the in-text citations that have laid the foundation of your research work. Adding references in a research paper can challenge you necessitating the need to search for help with adding references in a research project from a reputable company. Professors always emphasize on the validity of references when they ask students to write a top-mark thesis. However, some students end up ignoring the references page because they do not think that it is necessary. If what you are searching is someone to correct a plagiarized research project, hire experts from our dependable company, and you will like our services.
Put your cursor at the end of the text that you want to reference
Click on reference tab and then style and select your desired referencing style
Select insert citation and fill the information about the source and click ok
Obtain Online Help with Inserting References in a Project
Even though the number of help providers offering help to add in-text citations in a thesis is quite large, you will still need to choose the best. That is where we come in, a very professional team of experts who have what it takes to offer credible help. Our services are quality-oriented, and at all times we deliver nothing but quality services. We are here to only provide the best by ensuring that our experts are consistent in offering quality help. We provide expert assistance with adding thesis references, something that comes as an advantage to all clients who obtain our support. We are a team that besides offering quality help, we do our best to meet your demands for timely assistance. We will also give you quality assistance with adding in-text citations in a thesis, at prices that are suitable & affordable. We always offer you first-class help, which will be provided within your budget. When you need credible assistance, we will always be set, ready, and willing to offer professional services. Your work can never be complete until you cite the suitable sources of your data. That means that quality thesis in-text citations addition help is a necessity since this will come as an added advantage of making your work very professional. You, therefore, need to seek professional assistance, services that will give you the chance to make your thesis very outstanding. If you realize that you need professional help with adding in-text citations in a thesis, you can count on us. You should not worry when you are requested to add references to your research project. Call us at any time of the day, and we will respond immediately.