We will Revise your Research Methods Section Professionally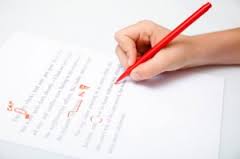 Supervisors always mention the word plagiarism when they are requesting students to write a research methodology chapter. That is because scholars tend to submit plagiarized work either intentionally or unintentionally. Tutors will reject work that has been plagiarized because colleges and universities to do not allow the submission of plagiarized work. Therefore, it is advisable to paraphrase a plagiarized methods section before you submit your work for evaluation. You can also decide to consult an expert if you need reliable aid with paraphrasing a plagiarized methodology chapter. Readers will not spare their time to read a plagiarized research methodology chapter. Considering that plagiarism is a punishable offense, you must do whatever it takes to correct the plagiarized phrases in a research methodology chapter. Hire experts from our company, and you will receive the best assistance with correcting a plagiarized research methodology section. Copy pasting the work of another author and using it as your own is termed as plagiarism which is academically unethical. Remember always to credit the original author of any borrowed source to support your research. Are you looking for a firm that corrects errors in a research methods section? Hire experts from our firm today for dependable services while reviewing a methodology chapter, we have been ranked among the leading research methodology outline editors by clients globally for processing having 24/7 customer support, honoring clients deadlines, and most of them all offering the most affordable services. We have very skilled expert editors, who can screen your work to ensure originality. With the best plagiarism checkers and their expertise, you can be confident of a very professional and original research methodology. We do not charge excessively, neither do we delay you.
Why do Students seek Methodology Plagiarism Correction Help?
People define quality differently, but one common thing is what limits them from attaining their objectives. When writing a research methodology, there are a few mistakes that could make the write-up less quality. Plagiarism is one of the writing irregularities that no academic institution can condone, and most times, students are subjected to low grades, penalties, and negative academic reviews. When writing a methodology, students are expected to be very elaborate and transparent throughout the write-up. This isn't easy, as this chapter requires a lot of time to write. Without a properly written research methodology, students are bound to attain low grades unworthy of all the time and efforts invested in academics. Should students fail to write the best projects due to plagiarism, even their future careers are bound to be affected. It isn't easy to write an original, unique, & relevant assignment, making it suitable to look for help from experts who correct plagiarized research methodology chapters.
To avoid academic damage that comes with plagiarism: Passing other people's ideas as yours is regarded stealing, and this can lead to a negative impact on a student's academic progress. This makes it necessary to seek quality plagiarism correction assistance.
To attain knowledge on unique & authentic writing: Avoiding plagiarism is the dream of every student. That's where the assistance of experts comes in. With their guidance, students get more informed on how to write a non-plagiarized research methodology.
To avoid degrading after time and skills investment: No one values a low grade, and that's why students invest a lot of time in assignments. To be on the safe side, it's suitable to allow experts to correct plagiarized parts of a research methodology chapter.
To maintain and preserve a positive professional reputation: When an assignment is plagiarized, a student is regarded irresponsible and unreliable. Correcting plagiarism in a methodology helps a student avoid the negativity, which could quickly tarnish one's career.
A research methodology is hard to write, but that's not a reason enough to plagiarize the assignment. Plagiarism is one of the writing mistakes that lead to total degrading, and many students do not realize its negative impact until it's too late. Luckily, students can use reliable plagiarism correction services and make the necessary rectifications. Professionalism, precision, and coherence begin with correcting plagiarism.
Need Help to Correct Plagiarism in a Research Methodology?
Institutions of higher learning will use plagiarism detecting software to identify plagiarized sections of a research methodology chapter. Since tutors will penalize you if they notice you have copy-pasted your work, you must find ways to correct a plagiarized research methodology. There are many firms offering help with correcting a plagiarized research methodology online. Our experience in this field has made us be among the best research methodology error-correcting firms. As a scholar aiming for a top grade in your research project, you should try Petrian Editing Service in plagiarism correction.
Our writers will help to paraphrase all sections obtained from other sources.

One of the most effective ways of correcting plagiarism in a research methodology chapter is paraphrasing statements obtained from other books or articles using your own words. However, you must make sure that these statements retain their original meaning. Hire experts from our firm, and you will receive professional guidelines for correcting plagiarism in a dissertation methodology.

We will assist you to cite all the authors of the resources you used in the methodology.

In a research methodology chapter, you must use the definitions that were developed by others. You must record their names and the year that they published their work as a way of appreciating their efforts. You must also use a standard referencing style when making your citations.

Quoting statements that have been borrowed from other books.

Quoting is another mechanism that can be used to help in correcting a plagiarized research methodology. You should use quotes to indicate that a particular statement was borrowed elsewhere. The name, year and page of the source should be written after the borrowed statement.
Do you know how Plagiarism Occurs in a Methodology Chapter?
Professors expect scholars to plan their time well and research extensively before they write their research methodology chapters. Due to the limitation of time, some students may end up not researching well; hence they become victims of plagiarism. It is even better to do your research methodology chapter wrongly than copy-paste it from work done by others. In a situation where you realize that you have plagiarized some sections of a research methodology, consulting an expert who can offer reliable research methodology plagiarism correcting aid can be the best solution to your problems.
Failure to cite the authors of the sources used to support your research methodology.
Lack of interest in the research methodology thus copy-pasting data from other sources.
Inadequate knowledge of what plagiarism is all about and how to avoid it.
Procrastination hence remembering their work when it is too late.
Since correcting plagiarism is not a walk in the park, you should know how a research methodology can be plagiarized to employ preventive measures rather than fixing the mess. It gives a reason why you should consult top-quality research methodology plagiarism correcting assistance from reputable experts.
Help to Remove Plagiarized Parts from a Project Chapter 3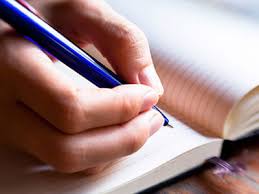 Among the most intolerable writing mistakes is plagiarism, which, unlike other errors that could be pardoned, could end up being penalized. Students get confused when it comes to plagiarism, not knowing how they plagiarize their work. You need to make the instructor be convinced that your research methodology is original, seeing that if it's plagiarized, your whole project will lose its meaning and validity. The reliability of your research project depends on how well you portray your methods of research, which is why you need to write a very original and professional methodology. There are types of plagiarism that can lower the credibility of your methodology chapter; Direct plagiarism. That is where you copy word and word write-up from someone's work without putting an effort to add quotations. Self-plagiarism. That happens when you submit your work more than once. That could also occur when you mix your current work with pieces of your previous work. Many students commit this kind of plagiarism by submitting similar pieces of work for different subjects without the consent of the previous instructor. Mosaic plagiarism. That mainly occurs when you borrow parts of written work from other sources, without using quotes to credit the owner. This is a terrible type of academic dishonesty, which is punishable. The originality of your research methodology is significant, and that's why you need to work closely with a professional editor. It is necessary to create and present a quality methodology chapter, which has to be 0% plagiarized. Visit our website today for affordable help with correcting plagiarized research chapter 3, and you will not regret it.