Need Urgent Help to Revise your Project Chapter 4?

In any research project, data collection makes the major part. For the data collected to be useful, it has to be analyzed appropriately. Quantitative data includes height, temperature, time and price and is always associated with numbers. The data can be collected using surveys, one-on-one interviews, and questioners. For you to get evidential data that will aid in the research, you have to analyze the collected data through various data analysis methods. Many scholars make mistakes when they are asked to analyze their quantitative data. Students fear to analyze their quantitative data because it involves complex computations that are not friendly to them. Since numerical values are used to present quantitative data, it is probable that you may end up omitting some numerals hence revising is necessary. The aim of revising your quantitative research chapter IV is to ensure that each table presents accurate information. Also, professional quantitative data revising aid helps to ensure that the discussion of results is in harmony with the data presented in figures and tables. Do you need someone to help you redo your quantitative research data analysis section?
Ensure that the discussion uses the right tense

Ensure that your results answer your research questions with clarity

Show the knowledge that you are filling accurately and logically

Add missing information that improves the quality of your data
If what you need is credible quantitative research chapter 4 revising help, visit us today, and we will end your problems.
How do Expert Quantitative Data Analysts Help?
In the current technological age, information is in abundance. Many people, researchers & companies are obsessed with big data, which has led to the introduction of sophisticated statistical tools & methods. There is, however, a handful of essential data analysis tools that many students do not use, which is to their detriment. There is one thing students should first understand. When doing a major assignment that requires data interpretation, one will use quantitative or qualitative data. Quantitative data is majorly used in various places, from businesses, organizations to significant companies. Quantitative information is the value of data in the form of numbers, whereby each set of data has its unique numerical value. This is the only type of data that's quantifiable, suitable for statistical analysis & mathematical calculations. With quantitative data, measuring different parameters is made easy & quick.
Expert help in identifying appropriate statistical tests & software: Analyzing data involves various analytical experiments and tools. That's why skilled experts' assistance is required to assist in determining the type of tests needed.
Data analysts help students test their data's statistical assumptions: Data analysis is a considerable process that may at times require a well-deliberated hypothesis. This could be hard for students who opt to seek expert quantitative data analysis finishing assistance.
Qualified data analysis experts help conduct extensive statistical data analysis: Data analysis is a broad subject, which may be hard for students due to their undeveloped skills. That makes it necessary to inquire for expert assistance.
Professionals can effectively help interpret the results & findings: After the hefty data analysis process; students should present their findings and in an efficient approach. To avoid mistakes, students prefer to invest in reliable quantitative data analysis reviewing services.
Students must gather information suitable for statistical analysis when doing an assignment that involves a quantitative analysis of data. The assistance of skilled quantitative analysis assignment writers & editors could be necessary, seeing that gathering numerical data requires polls, surveys & questionnaires. With limited time to handle simple assignments, how can it be possible to collect quantitative data and complete the assignment on time? Experts' assistance is paramount, especially if data analysis is a whole new process for a student. Even though students face challenges while doing assignments, they can revise, redo and finish the assignment at the right time with the help of experts. Reaching out to people who are paid to revise and redo quantitative data analysis will take a single call, making a student's entire academic life better.
Why you Should Hire Our Project Data Analysis Experts
Quantitative research establishes the relationship among variables using statistics, mathematics or a combination of both. Quantitative data incorporates numbers to form the basis of making meaningful conclusions. Before you submit your quantitative project chapter 4, you must go through it and institute changes that will guarantee the accuracy and reliability of your results. Professors will not hesitate to ask you to redo your quantitative data presentation section if you fail to complete it expertly. You should not allow your project writing to mount pressure on you. Consider liaising with our company, and our research data analysis chapter rewriting experts will promptly assist you. Redoing your data analysis chapter gives you a chance to ensure that the tables and figures used are reader-friendly and also to correct typographical mistakes. When professors ask you to revise your data analysis section, they expect you to finish it well. A majority of the students ignore the entire task of finishing their data analysis section, and as a result, they end up submitting project work that is not complete a reason many score poor grades or is asked to redo the research project. Have the confidence to contact our experts when you need urgent quantitative project chapter IV redoing services, and you will not be disappointed.
We will deliver your project work before the submission deadline
We guarantee confidentiality while rewriting your research chapter 4
We will follow all your instructions to ensure 100% satisfaction
We will help you correct all plagiarized sections in the data analysis chapter
Looking for Help to Finish a Project Data Analysis Chapter?
In a situation where your supervisor is dissatisfied with the standards of your quantitative data analysis, they will ask you to redo it. When you are redoing your research data analysis section, you must finish it well for it to be impressive and logical based on the study topic. Note that if you do not analyze your data correctly, you will not get to defend your research paper the right way. You are a person that is associated with professionalism, which you can only assure in your work if you work with our reliable editors & writers who can revise and redo your task to completion. We understand what's required of a complete data analysis chapter, which means that our services will meet your demands for quality help.
Our experts offer reliable online customer support 24/7:

Redoing the same task for the second time is not easy at all because tutors expect you to submit an excellent research project the reason you should ensure it is error-free. However, time can limit you from redoing your work professionally. Try our online help with finishing a research data analysis chapter, and you will not regret it.

We offer dependable guidelines for completing a research data analysis section:

Finishing involves all final touches that students undertake when analyzing quantitative data. Many scholars think that finishing a quantitative data analysis is a simple task that may not be the real case. For you to finish your work professionally, you need to have the required skills. Visit us for the best guidelines to

end chapter 4 of quantitative research.

We will use the right format while redoing a quantitative research data analysis for you:

Sometimes, people sweat when they are asked to redo something again. You should learn your mistakes first before you start rewriting your work to avoid the repetition of the same mistakes.

We will help you to finish your research data presentation section at a fair price:

Some firms are efficient in the provision of finishing assistance compared to the others. Therefore, students always prefer to look for the best firm that matches their expectations and the ones with affordable services.
If you can't redo your quantitative project data analysis chapter, you don't have to worry. Call experts at Petrian Editing Service at any time of the day, and we will provide viable solutions to your problems. If you are searching for a company to help you complete your research chapter 4 at a pocket-friendly price, you have come to the right place.
Buy Quantitative Data Analysis Chapter Redoing Services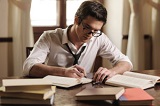 There are various rules and regulations for doing an excellent scholarly paper and analyzing data are one of them. Data analysis is one of the most crucial parts of any quantitative research paper, but the challenge of handling analytical tools comes as a significant impediment. Seeing that it is an aspect of statistics, it tends to be more challenging to handle due to a lack of statistical knowledge. You could be doing a research paper for the very first time, thus not know how to analyze your data, especially if there are specified data tools and methods to be used. Data analysis is, at times, tough even to the most professional researchers, but the good news is that there are reliable statisticians who can assist you revise, redo, and also finish your chapter 4. You should, therefore, take on your challenges with a positive mind and get ready to work with a professional editor. Among the various firms, you could visit for assistance with your data analysis chapter is our reliable editing company, where all types of academic assignments are edited to perfection. If you liaise with our skilled editors, you will have your will get to revise, redo, and complete your work to precision. Your instructor needs you to do and submit a very professional research paper, which has its data analyzed professionally. We can revise, rewrite, and finish your work on time. Our services are also very affordable.