We Provide Quality Research Project Reviewing Services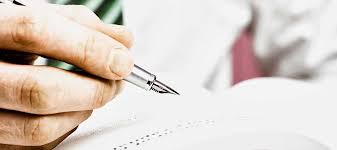 Writing a good dissertation is one of the essential tasks that university students must undertake. However, students must be very careful not to submit dissertations that have errors. You must take time to read through your dissertation abstract effectively, identifying and correcting all the punctuation, grammar, and spelling mistakes. You can also request your friends to read through your abstract since they will help you identify errors which you may have overlooked. To enhance the accuracy and originality of your dissertation abstract, you should consider seeking quality Ph.D. dissertation abstract editing help. Our firm has employed editing experts who can help you. You just have to make the effort of making an online request such as "edit my Ph.D. dissertation abstract for me." Our experts will respond immediately and offer you the best editing help. Professional assistance with editing a Ph.D. dissertation will play an essential role in improving the quality of your abstract. You will be able to submit the best dissertation abstract that will impress your supervisor.
Why Choose us to Edit your Ph.D. Dissertation Introduction?
The introductory chapter provides an overview of the rest of your work and sets the tone of your dissertation. Editing your introduction chapter should not worry you. Feel free to contact us.
We offer the best help with dissertation introduction editing. Your introduction chapter creates the first impression that a reader will have with your work. Therefore, editing it to deliver the right information is an inescapable task. Just let Petrian Editing Service assist you when you require the best Ph.D. dissertation introduction editing assistance because we have the best solutions to your problems.
Our help is offered by experienced Ph.D. dissertation reviewers. Some experts offer the best editing assistance compared to the others. You must be vigilant when choosing an expert who will edit your introduction chapter for you. If you are looking for a paid person to help you edit your Ph.D. dissertation introduction chapter, hire experts from our firm, and you will be advantaged. This is just because we have the best experts who will meet your needs.
Our quality editing assistance is delivered without delay. We understand that efficiency is one of the factors that can result in the success or failure of a company. Students will always hire professionals who deliver quality assistance on a timely basis. We have highly trained experts who will make sure that you have received your introduction chapter on time when you contact them.
We offer dissertation introduction chapter editing help that will impress you. It is stressing for you to spend a lot of time writing your introduction chapter but end up submitting a low-quality introduction. We provide quality help with editing a Ph.D. dissertation introduction chapter when clients decide to engage us.
Hire Professionals to Review your Project Chapter 1
There are many assignments that scholars have to undertake before they complete their academic lives. Writing a dissertation is one of the tasks that will give you a hard time especially if you are doing it for the first time. You must make sure that your dissertation has a good abstract because that is the first thing that a reader will set eyes on. Students must master the components of an excellent abstract to be on the right track of writing an informative dissertation. However, editing your first draft of your abstract is essential because it will help you to raise its standards. The following are the reasons why you should edit your dissertation abstract; to move it to the next level, to enhance the accuracy and consistency of language used, and to win readers' attitude towards your work. If you are in need of someone who can edit a Ph.D. dissertation abstract, contact the leading online firms, and you will be assisted.
With us, your introduction will meet the required standards

You will receive your research paper on time

Our quality assistance will satisfy your needs

Efficient editing services will be offered at a favorable price
Assistance to Correct Errors in a Dissertation Abstract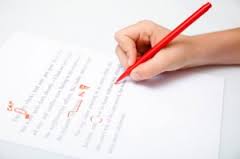 The introduction chapter is used to lay the foundation for your dissertation. Some students may also use it to familiarize themselves with their dissertation topics. An excellent introductory chapter should explain your ideas in a clear and logical manner. Getting online help with editing a dissertation introduction chapter will help you raise the standards of your dissertation. If you feel like you do not have the skills required to edit your introduction chapter, do not worry. You will receive the best Ph.D. dissertation abstract correcting guidelines from our reputable experts. All you have to do is contact us. We will use our long-term experience to make sure that you have received reliable help with editing your dissertation introduction chapter. When you seek expert editors' intervention, you will do away with all types of writing mistakes, which could lower the credibility of your work. Even though many students would prefer to work on their dissertations alone, you should make a difference and allow editors to review your work to perfection. To arrive at a professional dissertation, ensure to liaise with the most exceptionally trained research project chapter reviewing assistants.
Experts you can Trust to Review your Project Chapter One
A student's life is hard, as it is marked with unending lectures, exams, and more so assignments. If you are pursuing a course at a Ph.D. level, have it in mind that you have a lot to lose, should you be degraded. Remember that you aren't in a college-level anymore, and more is expected of you as a postgraduate student. You have much harder assignments to handle, but an even more daunting task of all is a dissertation. When writing your dissertation, remember that you are doing one of the most important tasks in your postgraduate level. As a student who is not ready to fail, it is important to ensure that you've written your dissertation professionally. Remember that your dissertation can make or break your academic progress, so you should complete your work expertly. Do not make the mistake of submitting your dissertation, without ascertaining the professionalism of your work. You can engage experts who help with editing dissertation introduction chapters to ensure that you score a good grade. When you aren't ready to lose, you do all that's necessary, even if it involves experts. As a student who is ready for academic excellence, seeking the intervention of qualified dissertation abstract editors is necessary. Among the most important yet intricate parts of a dissertation are the introduction and abstract, and that's why you should look for expert editors. Upon realization that your dissertation chapters require an editing touch, you shouldn't take chances. You should ensure to work on your dissertation expertly to avoid an instant of degrading.